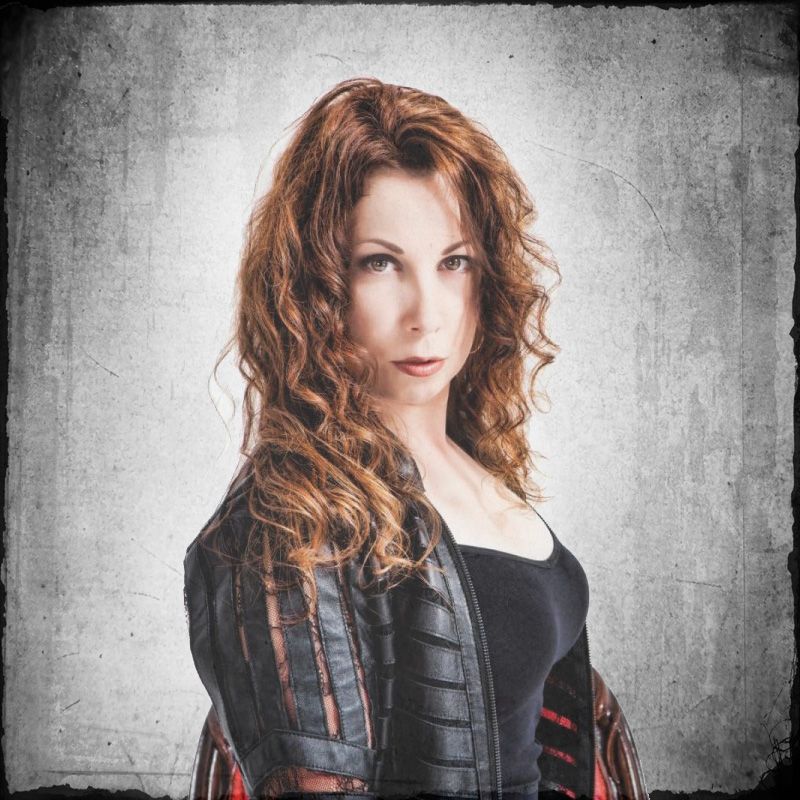 BIO
FOLLOW LAURA
"Pantera has a song on 'Cowboys from Hell' called 'The Art of Shredding,' and it is difficult not to think of that phrase in the context of the fiery guitar hero riffs and solos of Warface's Laura Christine. Christine's guitar tone makes neck hairs stand at attention, and her soloing is as much about feeling as it is accomplished musicianship." — OUTBURN Magazine
Born in Baltimore, Maryland, Laura Christine's early years were spent in the Maryland suburbs and later in the small town of Spring Hill outside of Tampa, Florida. At the age of fifteen, she trekked across the States with her family, ending up in Northern California. She began studying guitar at sixteen. As her passion for the instrument grew, so did her desire to dominate not only the instrument, but the metal scene as well. Understanding that the town of Dunsmuir, California was no place to start a vicious metal band, she took her talents to San Diego, California. There she met bassist, Dave Smith. In 2000, they put together her vision of the ultimate, death metal band, WARFACE. In that same year, drummer Scott Ellis was recruited to round out the 3-piece lineup. WARFACE released their eponymous EP in 2001 and received striking reviews from all media. In 2006, their first full-length CD, "Insanity of the Obsessed," hit the shelves to even greater praise, leading Century Media Records to call WARFACE, "A brutal Death Metal trio out of San Diego that destroys everything in their path."
Well on her way to becoming a death metal legend in 2008, Laura decided to branch out beyond her death metal roots when she agreed to the assignment of bassist in MELDRUM, led by Michelle Meldrum (Phantom Blue), and featuring drummer Gene Hoglan (Testament, Death, SYL, Dethklok). Though not as entrenched in the extreme metal vein as her past endeavors, MELDRUM would inevitably showcase Laura's virtuosic guitar skills.
The tragic passing of leader, Michelle Meldrum, in May of that year would lead Laura to become the band's guitarist for their upcoming recording, "Lifer," and the subsequent tour. In the wake of Michelle Meldrum's untimely exit, Laura and band uprooted to Vancouver BC to complete the recording of "Lifer," slated for a posthumous release in 2012.
In 2010, Laura joined forces with Dreaming Dead as a part of a tandem female co-lead guitarist duo for their US tour alongside death metal legends Nile, Immolation, and Krisiun.
In 2012, Laura laid down guest leads on Greece's Memorain's "Evolution" full-length, along such metal luminaries as Megadeth's David Ellefson, Annihilator's Jeff Waters, Tim "Ripper" Owens, Steve DiGiorgio and Ralph Santolla to name a few.
Laura's talent and musicianship have garnered her endorsements from EMG Pick-ups, Coffin Case, GHS Strings, BC Rich (Laura has been featured in BC Rich's Catalog) and received her own line of WARFACE Guitars with KxK Guitars (Judas Priest, NILE, Six Feet Under).
In 2016, Laura joined the legendary, Canadian-based, satire/metal band, ZIMMERS HOLE. She is also currently forming a new project with fellow Meldrum-member Gene Hoglan which she promises to be, "A next-level metal project, one that pushes the boundaries of all music as we know it." They are looking for a near-future release of the as-yet-to-be-named entity.
Laura is also achieving notoriety for her YouTube channel, where she displays a number of tips that showcase her remarkable skills as not only a guitarist, but as an instructor as well. And her ever-expanding Twitter feed keeps her fans in the loop to her latest goings on and whereabouts.
Laura Christine. The name and its influence will resound throughout both the musical realm and the guitarists' world for years to come.
Other Facts & Random Trivia About Laura
Laura is currently editing a vampire and werewolf series of books for Renata Press. Laura is passionate about health and nutrition as well as studying quantum physics and learning about how our thoughts, beliefs and emotions literally create the world around us as we know it. Laura is also a Guitar Instructor and is passionate about taking other musicians/artists to their next level of musicianship and artistry.
DISCOGRAPHY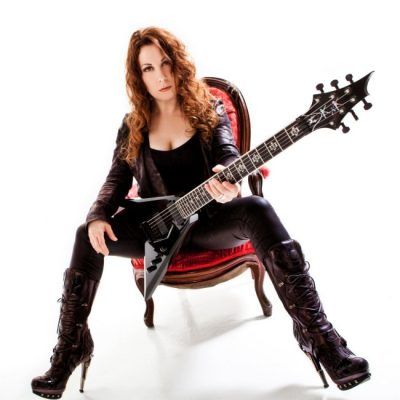 Meldrum – Lifer

Memorain – Evolution

Warface – Insanity of the Obsessed

Warface's – WARFACE EP

Defaced & Split (Compilation)

Random Humans – Kamikaze EP

Nukem – EP

Nukem – The Unholy Trinity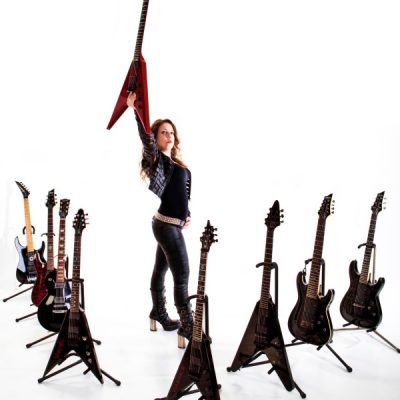 GALLERY

VIDEOS

ENDORSMENTS




ONLINE STORE