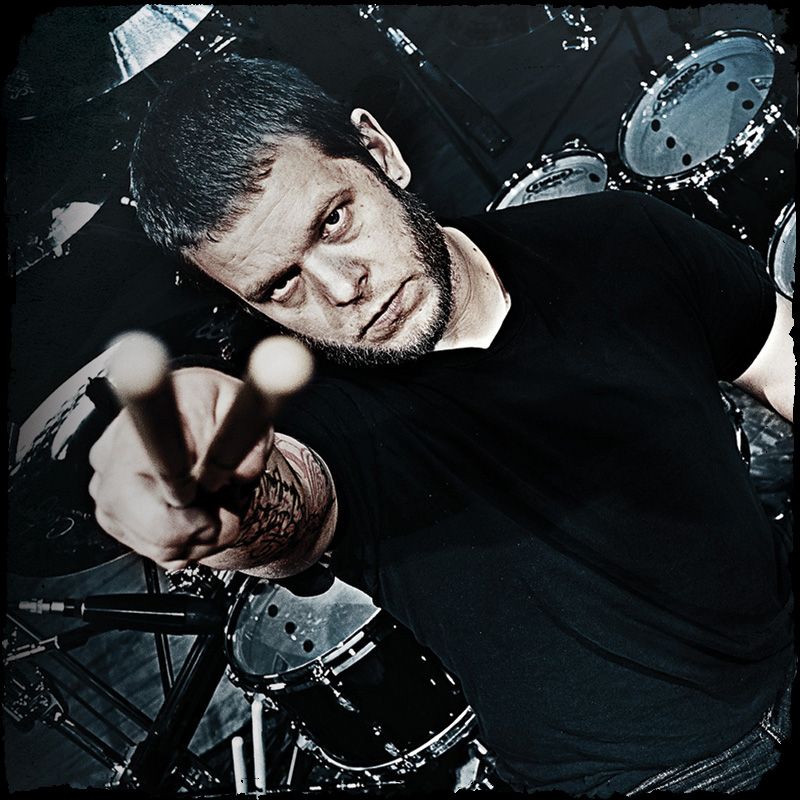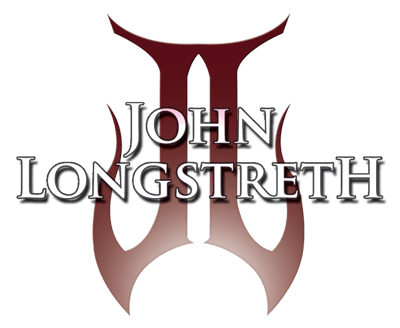 DRUMMER FOR ORIGIN
BIO
FOLLOW JOHN
"Far too often death metal drummers are written off as too machine-like or lacking soul, but I beg to differ.  Sure, there are a lot of drummers who rely too heavily on speed and technicality and end up sacrificing any real dynamic to their playing, but Longstreth is definitely not one of them.
Not only is John widely hailed as one of the fastest drummers ever to grace this planet, he has, whether they know it or not, influenced nearly every death metal drummer to emerge in the past 10 years. His relentless and super-human style is responsible for nearly every rhythm section that is proliferating the ever-expanding technical death metal scene today."
-www.thedailyrotation.com
Kansas City Native (and now upstate New York resident), John Longstreth, is currently considered one of the most proficient drummers in the modern Death Metal musical scene. Displaying incredible technique (such as seemingly unattainable blast beats, astonishing speed, control and endurance) as well as a solid command of versatility behind the drums, John is quickly becoming a highly reputable influence in the world of drumming. Seeing is believing as John's prowess behind some of the genres' most popular or up & coming Death Metal/Underground bands leaves people eagerly searching for more information on this rising personality.
As with many drummers, John began his path to drumming on pots & pans but eventually graduated to a small, beginning drum set in his Kindergarten years. Growing up with a notable father in the Kansas City Jazz scene for nearly 50 years, John was consistently exposed to the music of influential Jazz greats that ranged from Buddy Rich, Miles Davis, John Coltrane, and Cab Callaway to more modern composers like Pat Metheny and Frank Zappa. It wasn't until his Junior High years where officially decided to delve into the educational world of drumming by studying with Kansas City musician (and drummer to his father's band), Ray Demarchi. Solidifying a solid foundation of technique, counting and basic theory, Demarchi helped lay the groundwork for John's lengthy future as a drummer. In later years, early Thrash metal bands (most notably, Slayer) piqued John's interest as their characteristic blazing tempos and highly energetic songs presented him great challenges to obtain those type of drumming qualities. It was through this style of music (in addition to intense technical study with Fear Factory/Malignancy drummer, Mike Heller) that John found his primary identity as a drummer.
His first experience as a member of a band was through his early Death Metal project entitled Malicious Intent. As this project was coming to a close, he received a phone call from Minnesota native, Gene Palubiki, notifying John that he was forming a band with Kansas City metal veteran, and Order From Chaos front man, Pete Helmkamp. After joining this new endeavor, an initial demo recording was picked up by Osmose Productions in France which earned John his first experience on a record label with the band eventually called Angelcorpse. Though a brief stay, John received early success in Angelcorpse through a variety of recordings (such as the reputable albums 'Hammer of the Gods' and 'Exterminate') as well as a series of EPs, popular singles and European touring. Shortly following his Angelcorpse departure (and a brief stint with Christian Death Metal band, Possession), John was introduced to Paul Ryan and Jeremy Turner from the widely popular technical Death Metal band, Origin. John's notable style and captivating technique earned him the position as Origin's drummer where he has remained a driving force behind the band since the early 2000's.
Origin has experienced great success in the genre for many years, touring along side of many reputable Death Metal bands such as Nile, Arch Enemy, Hate Eternal and All That Remains and has seen excellent response throughout the music world from releasing popular recordings such as 'Informis Infinitas Inhumanitas', 'Antithesis,' and 'Entity.' The technical demand of Origin has enabled John to hone his characteristic drumming methods for many years which has earned him the reputation of a session and touring musician all around the world of Death Metal music. John has been employed as a recording musician and a touring drummer by various other distinguished Metal bands such as Dying Fetus, Dim Mak, Skinless and the highly popular current touring band, Gorguts. Other studio projects include Imperial Foeticide, Jason Morely and Crator as well as additional touring experience through bands such as Exhumed and The Red Chord.
The coming years show promise for John as the ever-growing popularity of the various Metal genres will only solidify his influential presence in this style. John has appeared in various media outlets including the world renown Modern Drummer magazine and he proudly endorses Pearl Drums, Meinl Cymbals and Regal Tip drum sticks.
Jason Gianni
www.jasongianni.com
Drummers World
DISCOGRAPHY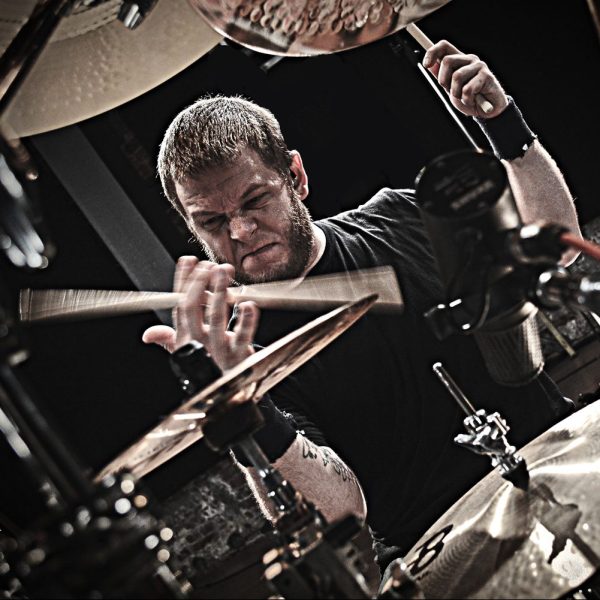 Malicious Intent – Demo 95
Angelcorpse – Goats to Azazael (demo) 1996
Angelcorpse – Hammer of Gods 1996
Angelcorpse – Nuclear Hell (7″single) 1997
Angelcorpse – Wolflust (7″single) 1997
Angelcorpse – Exterminate 1998

Angelcorpse –

Death Dragons Of The Apocalypse
Origin – Informis Infinitas Inhumanitas 2002
Origin – Antithisis 2008
Origin – Entity 2011
Origin – Omnipresent 2014

Origin –

Unparalleled Universe 2017
Skinless – From Sacrifice to Survival 2003
Dim Mak – Knives of Ice 2006
Dim Mak – The Emergence of Reptilian Offers 2011
Gorguts – Colored Sand 2013
Imperial Foeticide (2011 studio)
Jason Morely (2010 studio)
Crator – The Ones Who Create : The Ones Who Destroy 2016

Unmerciful –

Ravenous Impulse 2016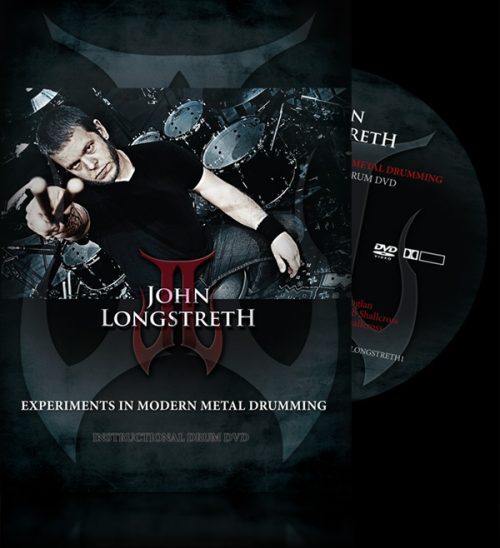 COMING SOON!
EXPIRIMENTS IN MODERN DRUMMING – INSTRUCTIONAL DVD
Filmed at the legendary Warehouse Studios in Vancouver, Canada, Experiments in Modern Metal Drumming is the debut instructional DVD from underground metal drummer John Longstreth. For everyone including the professional drummer, hobbyist and even the metalhead record collector with no interest in playing the drums at all. Learn from the metal undergrounds most creative, experimental and mysterious force of the last 20 years.
GET NOTIFIED WHEN THIS RELEASE DROPS

GALLERY

VIDEOS

ENDORSMENTS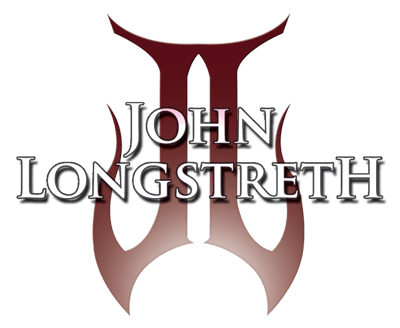 ONLINE STORE

ON TOUR WITH ORIGIN
No upcoming event scheduled