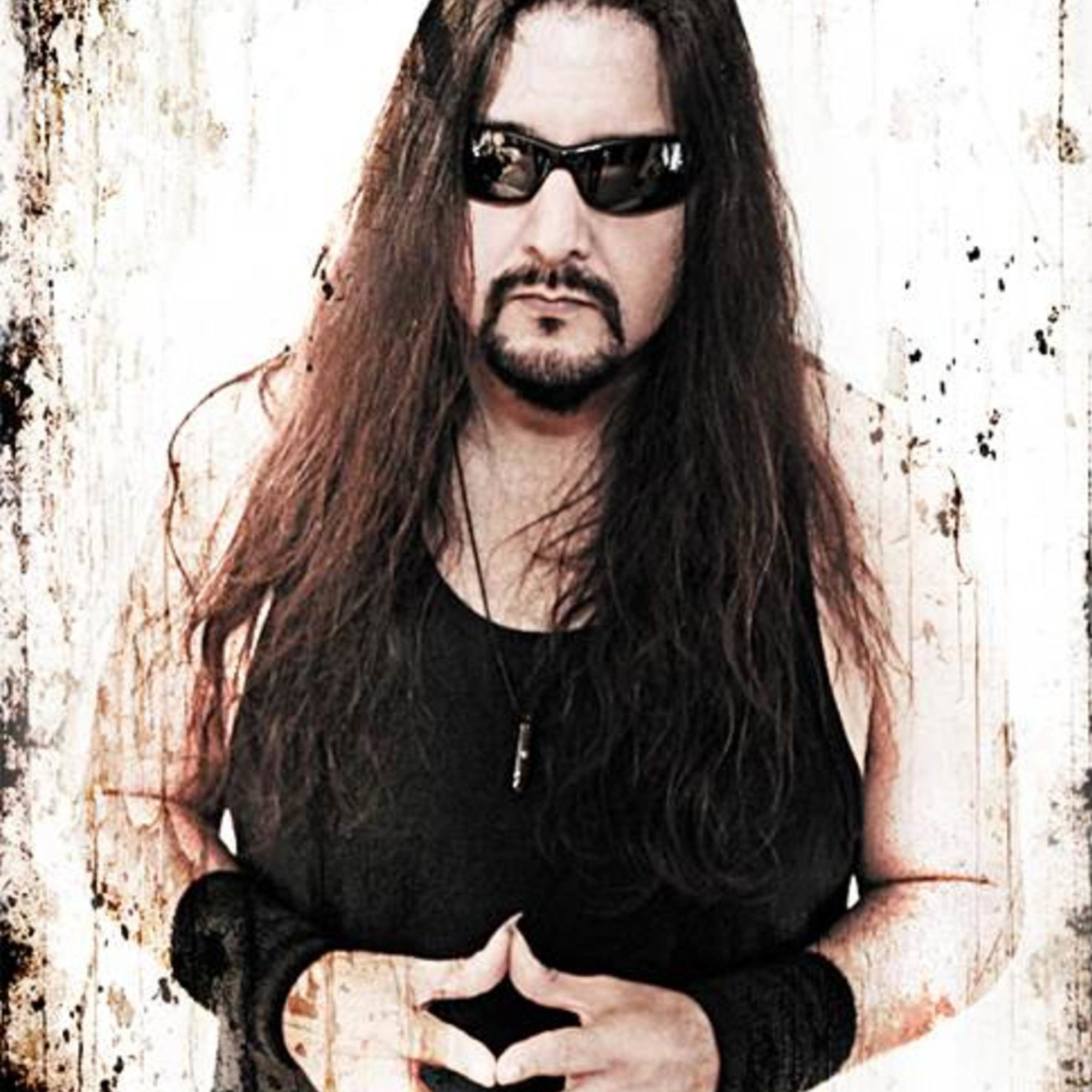 BIO
FOLLOW GENE
It's no small feat for a metal drummer to acquire the nickname The Atomic Clock. Then again, Gene Hoglan is no small drummer. First, he's huge in stature (albeit rapidly shrinking, as his recent 160 lb. weight loss will attest) – a hulking beast able to split snare heads with a single stroke. Far more significantly, he's a giant in his field, an innovator known for playing with precision, groove and flair, but who's just as capable of manipulating the kit with grace and finesse, as well as power and might.
Black Sabbath drummer Bill Ward called him, "The new John Bonham, the leading light of a new generation." Rock and jazz legend Dennis Chambers also praised Hoglan for his creativity and eagerness to play outside of previously established parameters.
While Hoglan has always found playing to be its own reward, lately he has enjoyed some major mainstream metal success. He played drums on the last two Testament albums, Dark Roots of Earth and the new Brotherhood of the Snake. The former debuted at number 12 on the Billboard album chart and number nine worldwide. Less than three months later, Dethklok's third album Dethalbum III hit number 10 on the Billboard album chart and Number One on the rock charts. It marked the first time in history that an extreme metal drummer was featured on two Top 15 albums in a three month period.
"I always enjoyed working with Dethklok and that album was no exception," Hoglan says. "Actually it worked out better because the songs were a little more worked out going into the recording. Previously, we had 30 seconds of music and we had to build the songs from that. This time [Dethklok founder Brendon Small] had everything built up so that was a really exciting record to work on."
Hoglan toured with Dethklok extensively and worked on the band's 2013 album, The Doomstar Requiem. And after the Adult Swim program Metalocalypse – which birthed the animated band Dethklok — was canceled Hoglan continued working with Small in Brendon Small's Galaktikon, appearing on the band's self-titled debut as well as its upcoming second record Galaktikon II.
"It was crazy because before I did that, I flew to Oakland and started doing the Testament record," Hoglan says. "We had 14 days to get that done because on the 15th day I had to fly down to LA to record the Galakticon II. And the day we finished that, I flew up to Canada and played shows with Zimmers Hole."
In truth, Hoglan is far too talented, ambitious and restless to tie himself down to just a couple of bands. Currently, he is the reigning beatmaster for Death DTA, a tribute to death metal founders Death, which Hoglan played in from 1993 to 1995. He is also co-writing songs for a new album by his pioneering thrash band Dark Angel – their first since 1991 – and he continues to play with Zimmers Hole, Pitch Black Forecast and a new yet-unnamed project with Meldrum guitarist and bassist Laura Christine. Plus, Hoglan recently finished his upcoming DVD The Atomic Clock: The Clock Strikes Two, the follow-up to his acclaimed 2010 DVD The Atomic Clock.
"I worked on this new one for the last 36 months and it came out amazing," Hoglan says. "In every single regard, it blows the last one away," Hoglan says. "It's done on a larger scale, it's filmed in HD, the production is amazing, the mix is incredible and the drums sound awesome."
Just as significantly, The Atomic Clock: The Clock Strikes Two isn't just for drummers. Hoglan plays along with songs by Testament, Death, Galaktikon, Strapping Young Lad and Meldrum and provides plenty of stories about the songs and behind-the-scenes footage.
"I'm doing a lot of talking so you definitely get to see my personality come out," he says. "I enjoy entertaining so I've make it fun for people to watch. You could be a guitarist or a non-musician and still enjoy this. I tell lots of stories and I down these in the different parts of these songs, which I did not do on the last one. It's a different animal. It's a bigger beast, a more snarling, awesome monster."
Hoglan credits much of his success to sheer stubbornness and tenacity. Since he joined his first high school band Dark Angel (not to be confused with the later, completely separate Dark Angel of thrash legend), Hoglan has been determined to use his playing as a vehicle to make metal louder, more chaotic and more rewarding for the listener. From 1984 to the present he has injected his style into numerous original and influential acts, including not only Dark Angel, but Death, Devin Townsend, Strapping Young Lad, Testament, Dethklok, Fear Factory, Forbidden, Zimmers Hole and others.
"I've always been about doing things at the next level," Hoglan says. "I've always thought, 'What new playing elements, technologies and approaches can we take to make this sound cooler, heavier and even more intense?'"
Like many rockers, Hoglan's first love was KISS. He discovered the band at age eight – naturally, drummer Peter Criss was his favorite member — and soon after, the gateway opened to other hard rock bands, including Black Sabbath, Aerosmith, Cheap Trick and Queen. He closely scrutinized their playing styles and imitated them with air drums. At age 11, he told his family and friends he wanted to be a rock drummer and after years of gentle prodding, his parents finally bought him a kit.
"I was 13 and my parents got me a five-piece Slingerland drum kit that had really huge drums and a great chrome mirrored finish. It wasn't that hard for me to play because I was already a great air drummer [laughs], so when I had a real pair of sticks in my hand it wasn't that different. I already had the basic technique to play things like KISS and AC/DC.
Before long, Hoglan was playing along with records by Rush and Rainbow as well as Judas Priest, Iron Maiden and Motorhead. Since he only had a single bass drum, he worked his right foot hard to play the beats twice as fast so he could emulate the double-bass drumming he heard. At the same time, he'd continue to play double-bass air drums so he'd have the style down to play it when the time came. He didn't have to wait long since he was just about to become a progenitor of thrash metal.
In 1983, he saw Slayer at the Troubadour in Los Angeles and was blown away by their speed and ferocity. He started attending all of their local shows and befriended the guys in the band. One night he filled in on lights for Slayer's manager, who couldn't make the show. Right after, Slayer bassist and vocalist Tom Araya invited Hoglan to roadie for the band on their first major U.S. tour.
"I was 16 and I loved Slayer because I thought they were way too heavy for anyone to ever discover them," Hoglan says. "I used to go to their shows and one night Tom said, "Hey man, usually our manager does our lights. He can't make it tonight. Can you run that light board over there? It had, like, eight buttons and there wasn't much to it. So I said, "Sure man." So I ended up taking over their lights. I went along on their very first tour. I was 16 and that was cool. I made friends with all those guys and later, [ their drummer] Dave Lombardo asked me to be his drum tutor."
That moment came right after Lombardo acquired his first double-bass drum kit and he had trouble integrating the double-bass into his playing. So he asked Hoglan if he had any advice.
"I sat down behind his kit and even though I didn't have a double bass drum yet I had a natural aptitude for it due to those years of air-drumming," Hoglan says. "Dave looked at me and went, 'Dude, your double bass playing is great. How long have you been doing it?' And I looked at my watch and went, 'Well, what time is it? If I've been playing your kit for 10 minutes, I've been playing double-bass for 10 minutes."
Hoglan offered Lombardo him tips on how to orchestrate his feet with what he was playing with his hands. When Slayer entered the studio to record their Haunting the Chapel EP, Hoglan sat in the bathroom across from Lombardo to coach him while he played. "I had the door open a crack and I'm yelling, 'Concentrate on your left foot!! You're doing great!! Remember your left foot!!"
Dark Angel, who opened for Slayer at numerous LA-area shows, were also friends with Hoglan and when drummer Jack Schwartz was ousted after their 1984 debut We Have Arrived , Hoglan stepped in without missing a beat. Not only did he up the skill level for the band's 1986 album Darkness Descends, an album with such rapid beats that many consider it the bridge between thrash and death metal, Hoglan also wrote lyrics for the majority of the album. When guitarist Jim Durkin left the band in 1989, Hoglan wrote most of the guitar parts and lyrics as well. And he played many of the rhythm guitar tracks on Dark Angel's 1989 album Leave Scars and 1991's Time Does Not Heal.
"I always loved the guitar as well as the drums," he says. "In seventh grade I took a beginner's instruments course and I wanted to play drums. But they only had violas, violins, cellos and wood instruments. So they handed me a viola. I played it like it was a guitar, using a quarter as a pick. Then a friend lent me an acoustic guitar and I taught myself how to play. Thrash metal was the easiest kind of guitar to play because you didn't have to play any pretty chords. You could just play mean, vicious power chords, so I picked that up pretty quickly."
Dark Angel were still a significant force on the thrash scene in 1992 when they fell apart. Vocalist Ron Rinehart abruptly quit the band, and since it had taken the group a full 10 months to find Rinehart, Hoglan wasn't ready to endure another lengthy audition process so he also left and Dark Angel fizzled away.
But where one road ended another was constructed. A month after leaving Dark Angel, Hoglan found out Death was looking for a drummer to replace Sean Reinert. Despite mixed past interactions with frontman Chuck Schuldiner, Hoglan flew to Florida and tracked the drums for Individual Thought Patterns in three weeks. While he enjoyed the experience it wasn't quite what he had expected.
"I thought, 'Wow, this is Death. We're gonna put together this ball-crushing, storming death metal album that's gonna stamp everybody else out,'" recalls Hoglan. "Then Chuck sent me a riff tape that was anything but death metal sounding. When I got to Florida, Chuck sat me down and I learned all the songs on guitar and all the songs were being played way up high on the A string and the high E. So I said, 'Hey Chuck, why don't we try taking some of these riffs and playing them a lot lower and making them really chunky?' I transposed a lot of Individual Thought Patterns and hopefully made it sound a lot more powerful."
Despite the significant role Hoglan had writing and arranging with Death on Individual Thought Patterns and its 1995 follow-up Symbolic, he was a side man in the band. After the initial transition of taking a distant back seat to Schuldiner was passed, he soon realized being out of the spotlight had its advantages.
"With Dark Angel I was a taskmaster," he says. "I'm sure the rest of the band thought I was a dick, yelling at them if they didn't make rehearsal or if they were slacking. But with Death I was like, 'Hey, all I gotta do is play drums. Chuck does all the interviews, and deals with all the business and administrative stuff. I didn't have to concentrate on writing riffs or lyrics. I got to concentrate on just being a drummer, which is what I wanted to do from the start. So since Death had these jazz elements anyway, I was able to bring in some of my wackier influences, like Steve Gadd and Deen Castronovo and let them fly along with the brutal metal beats."
By the time Death finished the even less-savage Symbolic, Hoglan realized he wanted to be in a more extreme and heavier band, so when Death dissolved in late '95, he sought new blood. He was introduced to his sonic soulmate for the next decade, Strapping Young Lad frontman Devin Townsend, at an Iron Maiden/Fear Factory concert at The Palace in LA. The two hit it off and agreed to get together and jam a few days later.
"At the end of the first jam, he gave me a demo of new songs to learn," Hoglan says. "We only jammed four times for the City album, once in early March, 1996, once in May and twice in July, and then we went to track the record. We didn't want to burn ourselves out on the material before we recorded [laughs] and it came out great. I was so stoked to be in Strapping because the songs were engaging enough on their own so the drums didn't have to be really busy like Death. I got to be a totally different kind of drummer and play things that served this chaos that was coming out of Devin's head."
For Hoglan, being in Strapping Young Lad was creatively rewarding in a way he hadn't yet experienced. The band was jagged, edgy, and explosive — as unpredictable as a schizophrenic off his meds. And the concerts shuddered with musical revelation. "I really felt like we were changing people's lives every night," Hoglan says. "We were bringing a jaw-dropping experience to every live show and people were like, 'Holy fuck, who is this band? I came to see the headliners and holy fuck, this band ripped my head off!'"
In addition to playing with Strapping Young Lad on 1997's City, 2003's SYL, 2005's Alien and 2006's The New Black, Hoglan accompanied Townsend on three of his solo albums, 1998's Infinity, 2000's Physicist and 2001's Terria. "The solo stuff brought out another aspect of my drumming," Hoglan says. "I recorded Infinity on a five-piece kit with a single bass drum. If you as a musician step out from behind your giant kit and play something really stripped down, you're really going to get to your own essence. I tried to play really tasty and nothing out of the ordinary. I channeled Tico Torres from Bon Jovi more than I did Philthy 'Animal' Taylor from Motorhead."
Being with Strapping Young Lad was fun and it kept Hoglan busy, however it provided little financial security. In the beginning, the band was so broke he couldn't afford to pay rent, and even when they became more established, Strapping's extreme music was hardly a road to riches. Still, the thrill of breaking new musical ground outweighed the drawbacks – at least most of the time. "Man, we ate dirt for years," Hoglan says. "But Strapping was a huge character building process for me. I had to live in my car for a month because I had nowhere to stay and I couldn't stay with the other members because they were having their own situations. I'd grab a shower when I could and a meal when I could. There wasn't a lot of food and not a lot of places to live for a while. But I was dedicated to it and stoked to be a part of it."
When Townsend broke up Strapping Young Lad in 2007, Hoglan didn't know what he was going to do. He was just starting to make decent money, got his own place and was relaxing in the bubbling hot tub of his labor when the drain was suddenly opened. He toured with friends Unearth and played guest drums on Meldrum's 2007 album Blowin' Up the Machine, but had nothing solid going – until the inventor of a TV cartoon band contacted him about playing death metal drums on an album based on the show.
"Metalocalypse only had about three episodes out when Brendon Small contacted me," Hoglan says. "I didn't know what to do. It's one of my favorite shows now, but at the time I admit I didn't know what to make of it. But I figured, 'What the hell, let's do it.'"
Small sent Hoglan 17 sketchy demos – basically the same song fragments and snippets that were actually used on the show. So the two musicians spent hours fleshing out and then tracking a couple songs a day. To everyone's surprise The Dethalbum debuted at number 21 on the Billboard album chart in 2007, selling almost 34,000 copies in its first week. This led to the inevitable follow-up in 2009, which was accompanied by a largely sold-out tour with Mastodon.
"The formula was pretty much the same for the second record," Hoglan says. "It was even more hectic, actually, because I did Brendon's solo record, Galaktikon at the same time as we did Dethalbum II."
In 2010, Hoglan added his unmistakable playing to Fear Factory's comeback album Mechanize and toured with the band. And in true 'Gene form,' where life never settles down, he received a call from Testament (who he had played with on their 1997 album Demonic). The group's drummer, Paul Bostaph, had sustained an arm injury and couldn't join them, so they asked Hoglan to play on Dark Roots of Earth at the eleventh hour. He has been with them ever since.
"It was funny," recalls Hoglan. "Testament recorded all the demos for the Dark Roots of Earth album using the 'Gene file' on [the Toontrack drum simulator program] Metal Foundry. They handed me these recordings and it's like, 'Well, these are your drums on our demo that we're giving you to listen to for the first time. Can you play 'em?' And I'm like, 'Yeah, no problem.' Nowadays, I can learn an entire album in a couple days anyway and then come in and track it in a day. But I love those guys and it was fun to work with them again."
Today, Hoglan spends much of his time with Testament. Since guitarist Eric Peterson writes the music, the drummer simply has to take direction – which he has no problem doing – and then when the band hits the road, Hoglan simply sits behind the kit and provides the necessary thunder and finesse to the band's pummeling melodic thrash.
"With Testament I try to be as 'Gene Hoglan' as I can be," he says. "I definitely want the drums to sound like what Eric's looking for and I'm always trying to capture and enhance his vision. So I don't mind when I get songs really demoed out. Cool, lemme learn what you put on the demo and lemme Gene-ize it and we'll take it from there. Touring with Testament is very enjoyable. It's a well-oiled, solid metal machine that knows what it's doing."
Having evolved from one phase of extreme drumming to the next over his nearly 30-year career, Hoglan has much to teach the new generation of drummers, who look up to him the way he admired players like Cozy Powell and Neil Peart. So whenever he has time between recording sessions and tours, he likes to schedule drum clinics worldwide. As he revolutionized extreme drumming, he hopes to help inspire organizers to rethink the way clinics are put together.
"It's kind of like a drum clinic but it's really a spoken word presentation with drums," he says. "I come out and babble for a couple hours and play some tunes and hopefully entertain everybody. I like to do them at clubs rather than music stores, which is completely different animal because you're dealing with people that are drinking."
"When you do clinics at a mom and pop store everyone's sitting there real quiet and polite," he continues. "In the clubs, you get some awesome heckling going on. 'Shut up and play your drums!' I love that. I can deal with it. ' I got a microphone. I'm louder than you.' And if I can do a clinic in a general region where one of my smaller bands is based, I'll end the night with a full rockin' set. And it's great because I've got bands in cities all over the place. So maybe I'll end my show with a show from a band like Pitch Black Forecast, or maybe PunchDrunk. And that really helps keep things exciting for me and the fans."
The only disadvantage to being so incredibly active is hardly having any time to spend at home. Also, Hoglan hardly has time to unwind from one project before he's on to the next. Sometimes even a good night's sleep is out of the question.
"From February 18 to June 11 I did not have one day off," he says. "I spent 22 hours at my house. You fly in that night and land at 11 and have a plane flight the next morning at 7 or 8. So you get to your place at about midnight, see your girl for five minutes, crash and then get on a plane in a six hours. And that kind of thing happens all the time."
As frustrating as it can be, the benefits far outweigh the drawbacks. "I just love playing. That's the thing. This is what I do for a living. I know guys go, 'I would do this for Free!' And I have done this for free for many years. These days I don't have to do anything for free, but I'm still really doing this because I love to play. I'm getting the fruits of the labor, but it's a labor of love. I play music for a living. And that's all I've ever wanted to do."
    — by Jon Wiederhorn,
primary author of HarperCollins book,
Louder Than Hell: The Uncensored History of Metal
DISCOGRAPHY
1983 – Slayer – Show No Mercy, backing vocals in Evil Has No Boundaries
1983 – Wargod – Wargod (demo)
1986 – Dark Angel – Darkness Descends
1989 – Dark Angel – Leave Scars
1990 – Dark Angel – Live Scars (EP)
 1991 – Dark Angel – Time Does Not Heal
 1992 – Dark Angel – Decade Of Chaos (best of CD)
 1992 – Silent Scream – From the Darkest Depths Of The Imagination (mixing, production)
1993 – Death – Individual Thought Patterns
1995 – Death – Symbolic
1995 – Naphobia – Of Hell (guest drummer)
 1997 – Strapping Young Lad – City
 1997 – Testament – Demonic
 1998 – Old Man's Child – Ill-Natured Spiritual Invasion
 1998 – Strapping Young Lad – No Sleep Till Bedtime (live)
 1998 – Devin Townsend – Infinity
 1998 – Devin Townsend – Christeen plus 4 Demos (EP)
 1999 – The Almighty Punchdrunk – Music For Them Asses
 2000 – Cranium – Speed Metal Satan (engineering)
 2000 – Devin Townsend – Physicist
 2001 – Devin Townsend – Terria
 2001 – Just Cause – Finger It Out
 2001 – Frygirl – Someone Please Kill Me (conga's)
2002 – Daemon – Eye For An Eye
2003 – Strapping Young Lad – Strapping Young Lad
2003 – Tenet – Sovereign [demo]
2004 – Strapping Young Lad – For Those Aboot to Rock: Live at the Commodore (DVD)
2005 – Strapping Young Lad – Alien
2005 – Opeth – played drums on the video for "The Grand Conjuration", a song from their Ghost Reveries album.
2005 – Ani Kyd – Evil Needs Candy Too
2006 – Strapping Young Lad – The New Black
2007 – Meldrum – Blowin' Up The Machine (guest drummer)
2007 – Dethklok – The Dethalbum
2007 – MR. PLOW – "Apocalypse Plow"
2008 – Zimmers Hole – When You Were Shouting at the Devil…We Were in League With Satan
2008 – Pitch Black Forecast – Absentee
2008 – Mechanism – Inspired Horrific
2008 – Fattooth – "Self Titled"
2009 – Dethklok – The Dethalbum II
2009 – Sovereign
2010 – Fear Factory – Mechanize
2012 – Testament – The Dark Roots of Earth
2012 Meldrum – Lifer
2012 Dethklok Dethalbum III

VIDEOGRAPHY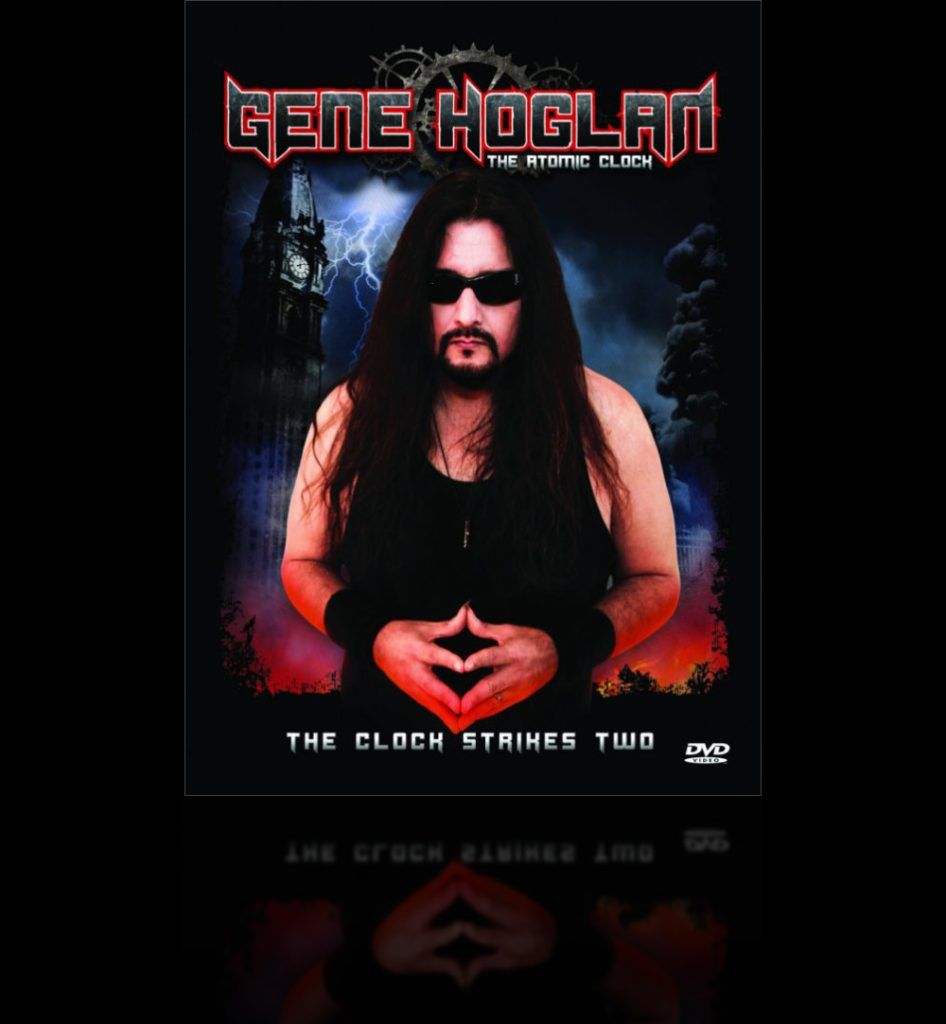 Gene Hoglan – The Atomic Clock: The Clock Strikes Two (DVD, 2016, Hoglan Industries)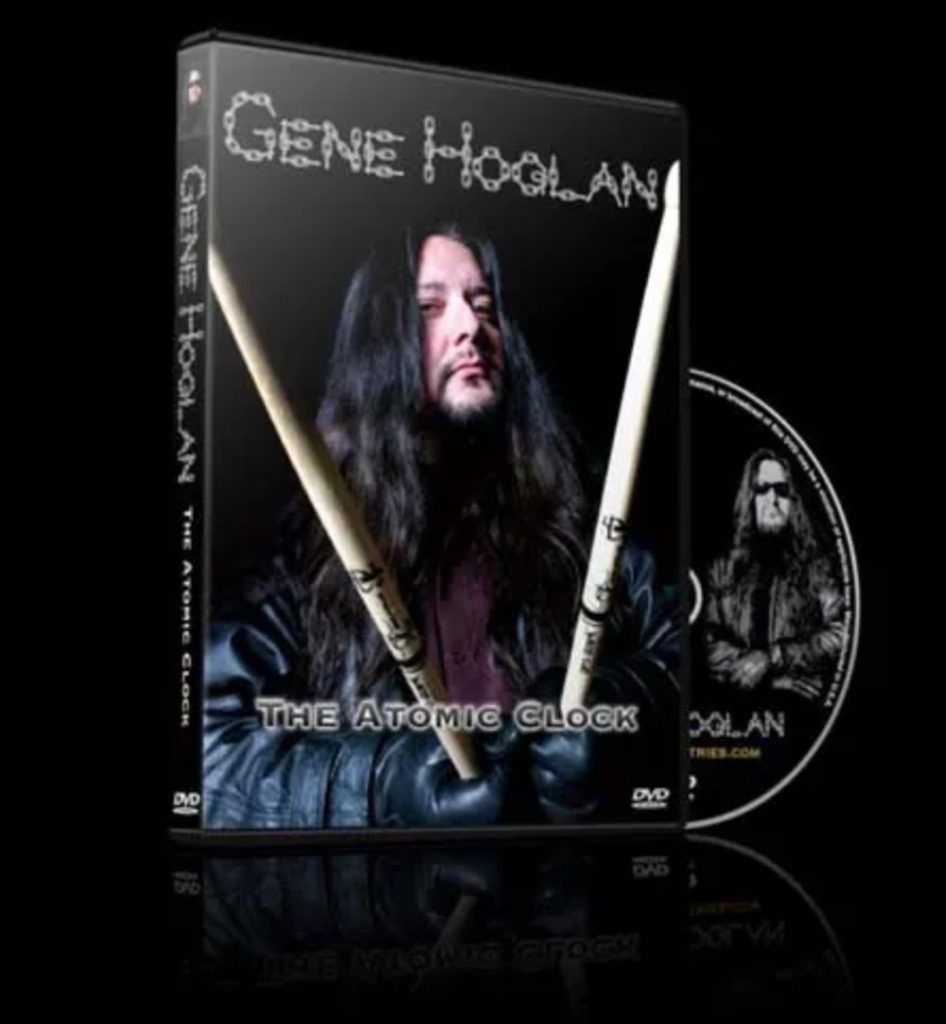 Gene Hoglan – The Atomic Clock (DVD, 2010, Hoglan Industries)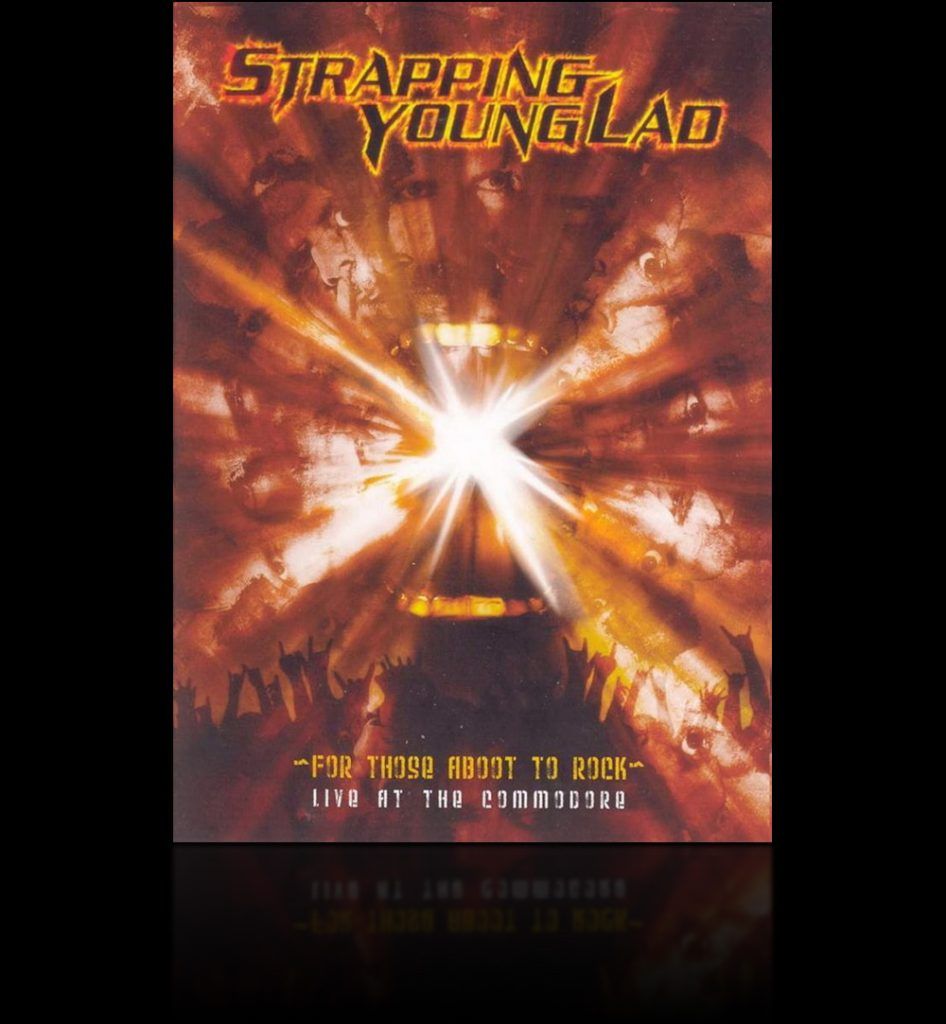 Strapping Young Lad – For Those Aboot to Rock: Live at the Commodore (DVD, 2004, Century Media Records)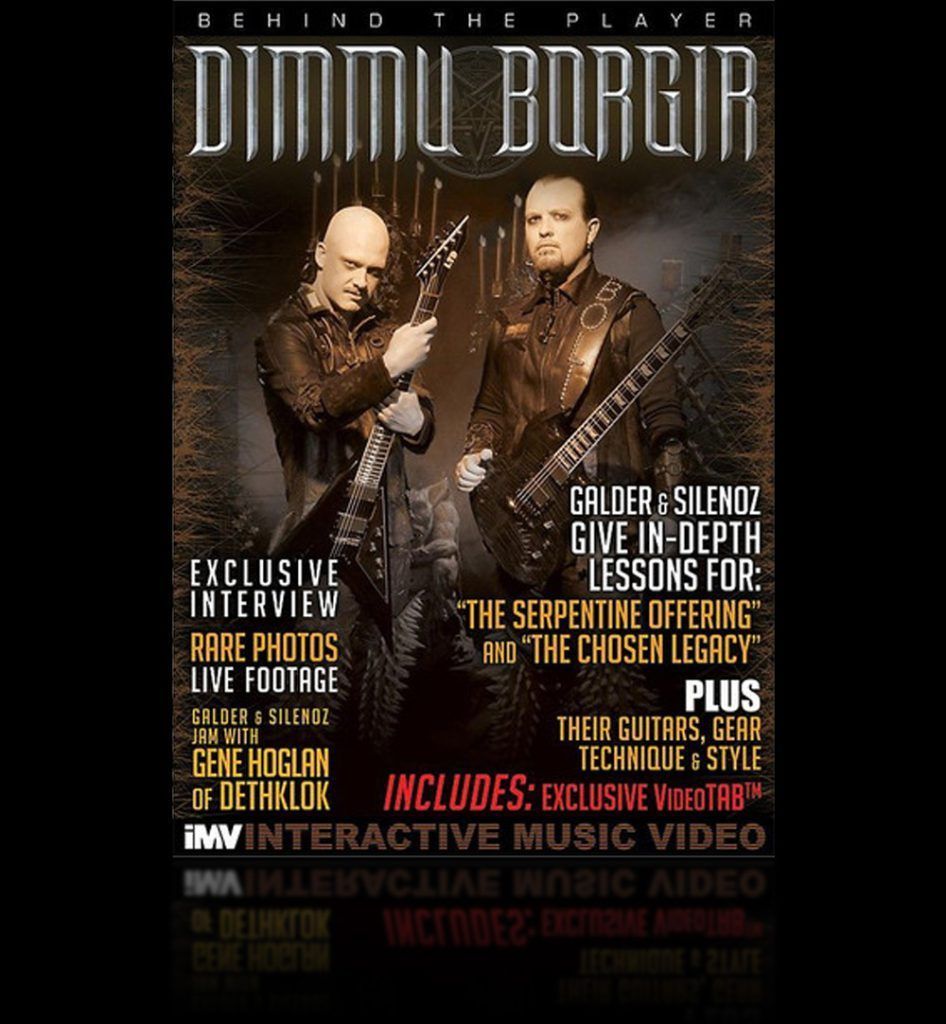 Behind the Player: Dimmu Borgir (DVD, 2010, Alfred Music Publishing)

GALLERY

VIDEOS

ENDORSMENTS




ONLINE STORE

RECORDING SESSIONS
Reversed Records artist GENE HOGLAN is available for studio recording sessions. Hire this legend to be part of your album!
ON TOUR WITH DEATH TO ALL
No upcoming event scheduled